Happy 2014! Hoping all your wishes and resolutions come true.
And
GOOD RIDDANCE
to 2013!!! That was a severe test on my capabilities as a human being. The memorable/fun moments were fantastic, but the drama....Last year can BITE ME.

South Pacific Here I Come!
This year is all about adventure! Mother and I are going to visit some relatives in Guam. (Wow, that plane ticket was the most expensive thing I have ever bought in my life that wasn't my Bachelor's, but when opportunity calls you better take it.) I really have no idea what to expect...
Never heard of Guam? Wouldn't surprise me. It's this super tiny island that's also one of the US Territories.
Not sure what we will be doing the few days we visit, but I plan on running around the island taking in the sea air.
Diving in the Philippines
I am also a Certified Diver, so I'm SUPER FRIGGIN' EXCITED to see everything the Pacific Ocean has to offer!



My goal is to see one of these precious babies. The Gorgeous Whale Shark. (Despite the name, it is just a humongous and friendly fish, but maybe I'll see some real sharks...heh.)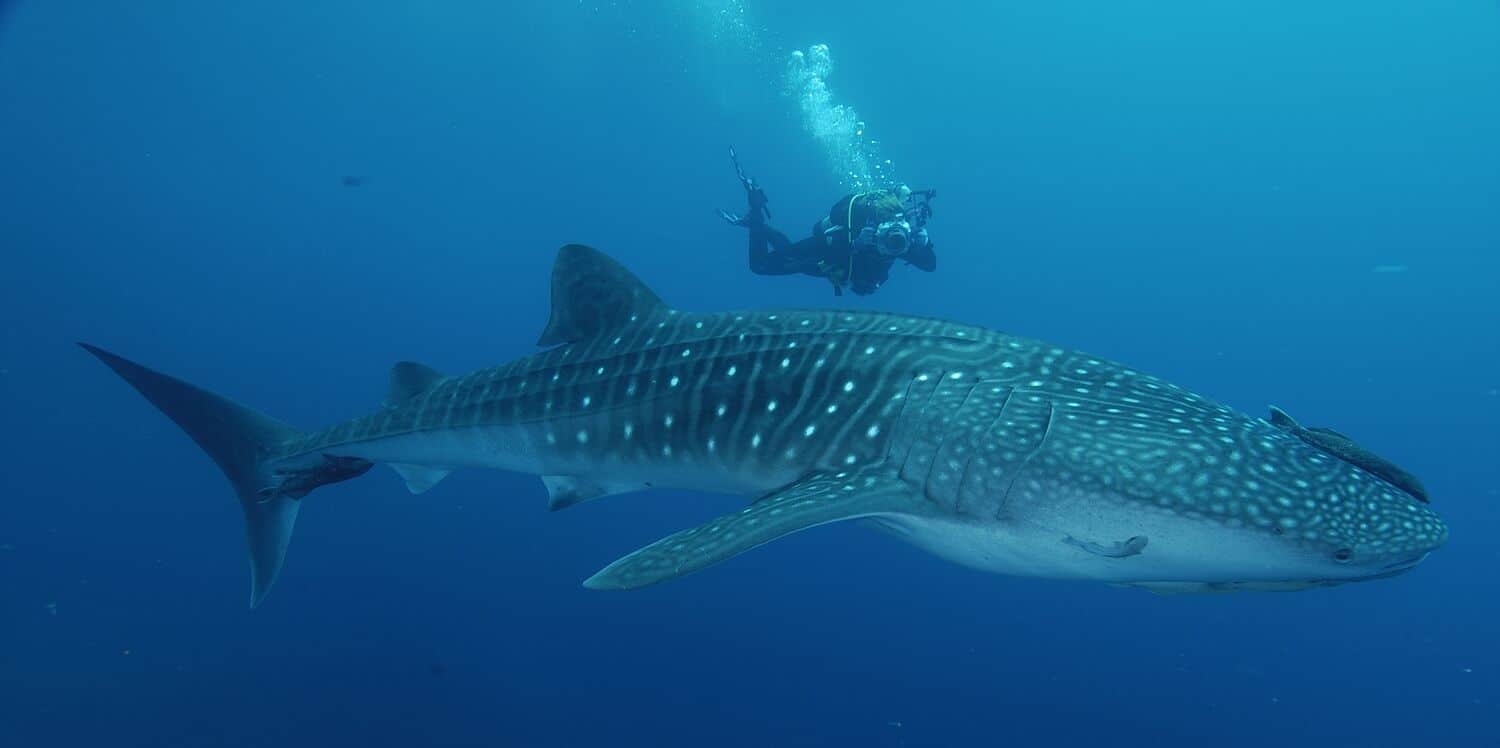 Every time I dive locally, the visibility has always been awful. How bad? Like, you think your goggles are fogged up, but in reality the water was so mucky you only have 1ft FOV. How about no. It was a neat experience, but I'm in it for the scenery.
Also, we are going to visit the Philippines for my cousin's Spring Break. My Aunt insisted I join her on their dive quest. (Oh, you twisted my arm. Ha.) This is a place where my best friend grew up as a child, and talked to me about...and now I get to visit it. Mahal Kita, Sammy. *tears up* I really didn't think I'd ever be going such places, and would only see them in pictures. Again, no idea what to expect. I do want to find some legit Halo Halo when we land in Manila. My aunt told me we are only allowed to pack 15 lbs worth of luggage when we island hop. This is going to be quite a science packing my few pairs of clothes with my snorkel gear...
JAPAN ERMAGERD
When we were reviewing possible flight schedules coming back I noticed that half the flights land in Tokyo and the other half go to Hawaii. Okay. Stop everything. I already paid this much money getting around the world. WE ARE GOING! I convinced my poor mother to tour Japan with me for 3 days. Enough to get a taste, but not enough time to go broke.
My Goals are:
-Ghibli Museum (You have to inquire about vouchers online if you live outside of Japan. It's one of those buy tickets in advance type places.)
-GAME CENTERS! ALL THE ARCADES! SEGA! KONAMI! UFOs with Awesome Prizes!
-Trying REAL Ramen
-Visit a Shinto Temple and Write Several Wishes on Ema
If you have suggestions, please please pleaaaaaase share them! I will do my best to research about it. We will be staying in the Ginza area.
Maybe, if I'm lucky, the Cherry Blossoms will be in bloom!
Furry Weekend Atlanta
A few things will be changing when I visit the convention this year. I will
NOT
have a Dealer's Den Booth. I might stop by and do a few doodles in the Artist Alley at night, but I simply cannot take on the extra workload this year.
I will make sure to update convention availability on my Twitter account:
@HyperTigsie
The very next weekend, I'll be on a plane to Guam. So, you can see the dilemma. I want to spend this year partying/drinking and doing art jams. I work so hard every year at this con, and this time I just want to take it easy and hang out with my fur friends. If you are going to be there, feel free to drop a shout out.
Bronycon
I have been really curious to check this convention out, but I'm making the leap this year to participate! I did sign up for a Dealer's Den Booth at this convention, but I won't know if I got the position until March. Either way, I'm totally there. Not really planning on letting my Air Miles go to waste, so my travel is already covered.
Goals
There isn't really a lot to it this year. I just don't want to experience something like 2013 again.
So, this will also be the year of experimentation. It's back to personal projects and designing cosplay. I'm really burnt out on small commissions, so I probably won't take that many this year. Recently, I got a nice paying side job that involves 3D modeling. I'm about to devote a lot of time finishing up prior projects and reviewing the design for a product. I really want this project to work out, because it opens up opportunity to make more money in the long run.
Also, I'm aiming to pay off my Student Loans by the end of the Summer. I will just cry tears of joy...this has been my biggest hurdle, and it will be a great stress relief once that monkey is off my back.
INFORMATION!